Bibby Marine is proud to celebrate and commemorate the Battle of the Atlantic 80th anniversary celebrations, that are taking place this bank holiday weekend in Liverpool (27-29 May).
As part of the activities and events across the city, Bibby Marine has contributed a number of items from both the business and the Bibby family archive, to an exhibition that will be displayed this weekend at the Western Approaches museum, Liverpool.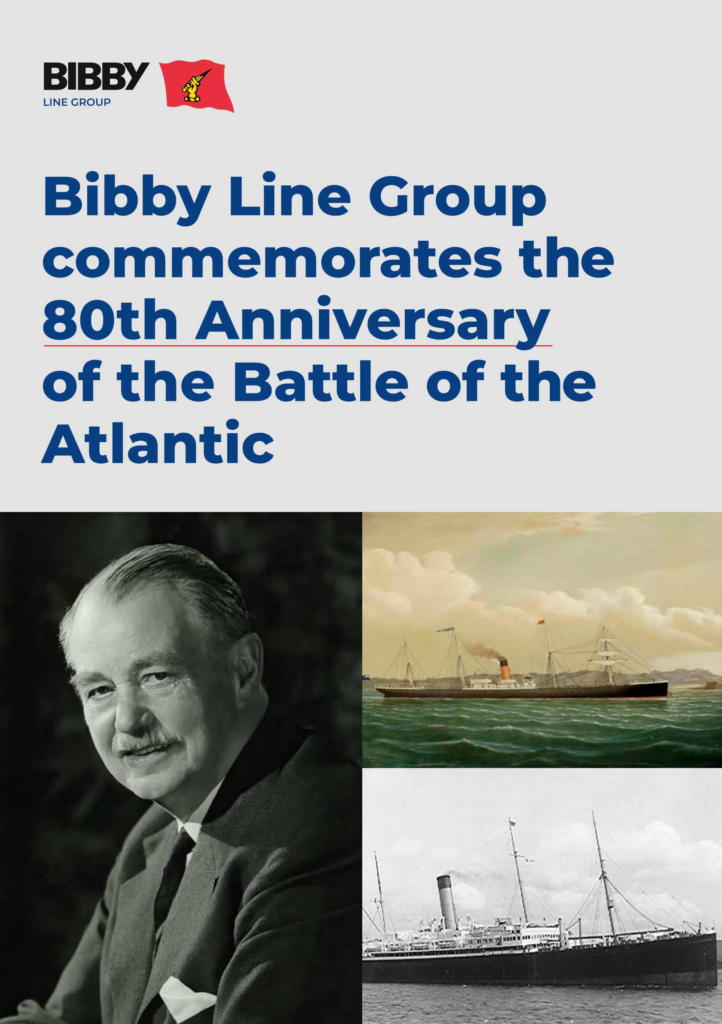 At the outbreak of WWII, Bibby Line consisted of 11 ships, all of which were requisitioned for the war. On D-Day, four Bibby Line vessels, operating as troopships carried 10,000 troops from England to the Normandy beaches.
Included in the exhibition are letters from concerned relatives, telegrams and reports relating to the sinking of the Yorkshire – which was torpedoed while on duty on 17 October 1939 and resulted in the sad loss of 33 passengers and 25 crew.
Several other items are also exhibited, including war medals from the Bibby family, items from on-board the serving Bibby Line vessels from that period.
For more information on the museum, visit www.liverpoolwarmuseum.co.uk