We were delighted to sponsor the Mersey Maritime Exchange Decarbonisation Panel, at this year's Mersey Maritime Exchange.
The overall message from the panel was that technological innovation, driven by a skilled workforce, that is "fit for the future," is critical to the future growth of the UK's £116bn maritime sector.
Organised by Mersey Maritime, the event brought together industry and Government leaders in the
industry.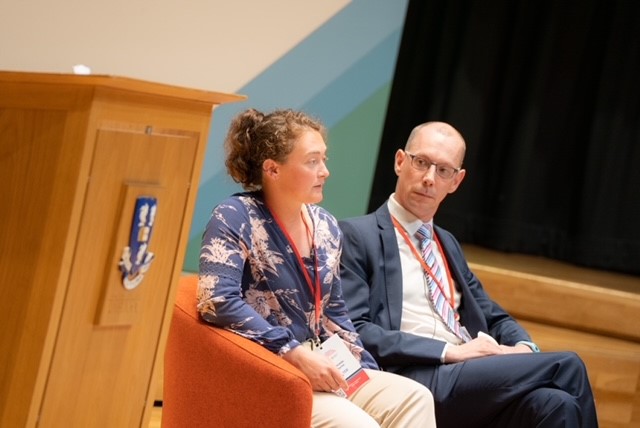 Enora Pichon, Bibby Marine's Innovation Engineer and Vessel Manager, sat on the panel alongside Victoria Race from DfT, David Browne from Maersk and Rod Paterson from the National Shipbuilding Office, where the Government's 2050 strategy was the main focus for the conversations.
The panel discussed how the UK has a clear and present opportunity to lead the world in decarbonising the maritime sector and how, in order to do this, all parts of the industry need to work together to deliver a cleaner and more sustainable future.
In his closing remarks to the Mersey Maritime Exchange, Chris Sherling-Rooke, said the depth and breadth of the discussions had illustrated "just how complex our industry is", adding: "It is too deep and too complex to get everything down in a single day."