Bibby Marine has committed to setting near-term company-wide emission reductions in line with climate science with the SBTi.
As part of the Business Ambition for 1.5°C campaign, Bibby Marine has pledged to reduce its emissions in line with a 1.5°C scenario and reach net-zero emissions by 2050 at the latest.
Business Ambition for 1.5°C is an urgent call to action from a global coalition of UN agencies, business and industry leaders, in partnership with the Race to Zero. This is in keeping with the goals of the Paris Agreement and will help ensure a more sustainable future for our planet.
This announcement comes as the latest climate science from the Intergovernmental Panel on Climate Change (IPCC) warns that we are dangerously close to the 1.5°C threshold. The SBTi Net-Zero Standard provides a robust and achievable pathway for companies to align with the latest climate science and contribute to the global effort to halve emissions before 2030 and achieve net-zero before 2050.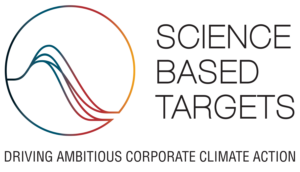 "The maritime industry plays a critical role in the global economy and we must do our part to address the climate crisis," said Bibby Marine CEO, Nigel Quinn. "By aligning our emissions targets with the latest climate science, we are sending a clear signal to our customers, shareholders and employees that we are serious about playing our part in achieving a net-zero future."
Bibby Marine's commitment underlines the urgency of action and demonstrates company leadership in the transition to a net-zero economy. It also highlights the importance of setting ambitious, science-based targets as a key part of any climate strategy.
Bibby Marine's commitment to the Net-Zero Standard builds on its existing sustainability efforts, including reducing emissions from vessels in its fleet and eliminating plastic waste. "We know that there is no time to lose," said Quinn. "Setting science-based targets is an important step on our journey to becoming net-zero, and we are committed to doing our part to accelerate the transition to a low-carbon future."
Bibby Marine will now work to develop science-based target(s) and become validated by the SBTi.
To learn more about Science Based Targets initiative (SBTi) Net-Zero Standard and Business Ambition for 1.5°C visit: https://sciencebasedtargets.org/business-ambition-for-1-5c