Last week our Technical and Operation Director, Howard Hughes, Bibby Line Group Chief Executive Officer, Jonathan Lewis and Garic Chief Executive Officer Mark Albiston, met with Bill Esterson, Labour MP for Sefton Central, and Shadow Minister for Business and Industrial Strategy at Lancashire-based LiNa, who are working to develop and commercialise high performance solid-state sodium batteries.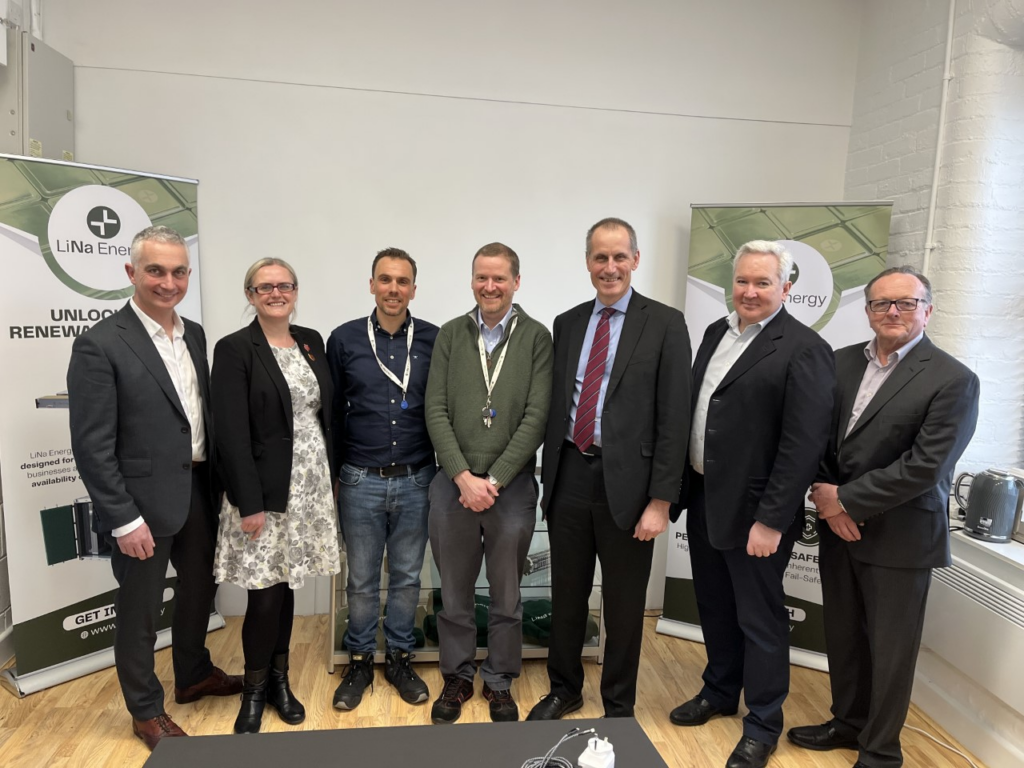 The group toured the production facilities at LiNa and discussed how Bibby Marine, Bibby Line Group, Garic and LiNa, are making positive and sizeable contributions in the drive to net-zero. Mr Esterson was shown several innovative projects aimed at reducing the UK's carbon footprint, including the use of hydrogen as a fuel source for marine transport. LiNa and Bibby Marine's partnership focuses on the development and deployment of innovative sodium-ion battery technology in offshore operations.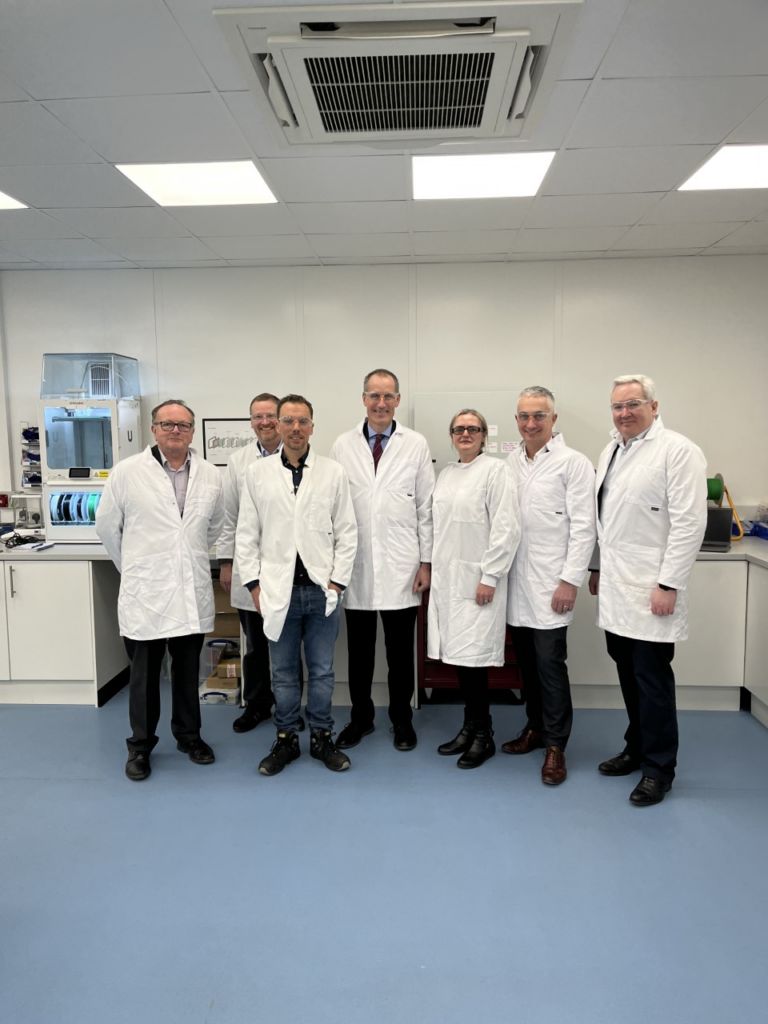 Garic provides sustainable site welfare and environmental solutions for the construction industry. Typically on construction and infrastructure sites, such products are powered by diesel generators. The climate impact of this is sizeable: the built environment and construction sector accounts for 38% of global carbon emissions. Garic is committed to tackling this head on. Having used solar as an alternative energy source on a large range of their products for over 20 years – they are now exploring the feasibility of deploying LiNa's batteries on Garic assets.
Jonathan Lewis, Bibby Line Group Chief Executive Officer, said: "While Bibby Line Group's roots were established over 200 years ago, we are looking firmly to the future. We are partnering with LiNa to develop areas where its battery technology can be used to support the decarbonisation of our vessels and construction assets. As a North West headquartered business, we are especially excited by the prospects for new jobs and skills development in the North of England."

Bill Esterson MP said: "It was great to see the crucial work of LiNa Energy and Bibby Marine in Lancaster. The Labour Party in government will support the brilliant clean energy projects we have here in Lancaster. We can bring local jobs and economic prosperity to Lancaster and across the region. The Labour Party is committed to supporting clean marine projects, through ensuring greater investment in new industrial capacity. We need a government which will work as a strategic partner to business, or the opportunity for Britain to become a world-leading producer of clean energy will be missed."