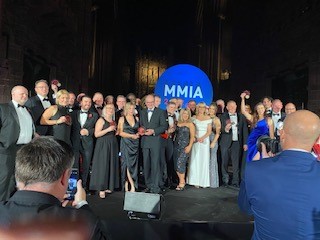 Bibby Marine is once again delighted to have won at the Mersey Maritime Industry Awards.
Now in its eighth year, The Mersey Maritime Industry awards celebrate the achievements of the industry's most outstanding companies and individuals.
Bibby Marine was announced as a winner in the category of Environment, Social and Governance (ESG), at last night's (Thursday, 11 November) event, held in Liverpool's Anglican Cathedral and hosted by Louise Minchin.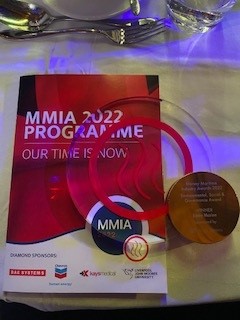 Bibby's award win was for businesses, organisations and charities that have shown exceptional responsibility in the way they conduct business with regards to the ESG policy and can demonstrate good practice in one or all areas of environmental policy, social responsibility and governance.
Bibby Marine CEO, Nigel Quinn said: "We are delighted to have once again won at this year's Mersey Maritime Industry Awards, a highlight in the calendar for all in the maritime sector.
"We are particularly proud this year to be winners in the environment, social and governance category, as we are committed to being increasingly sustainable, minimising our environmental impact, as well as influencing positive change.
"Sustainable development has been a core principle of Bibby Marine for over 200 years and our continued investment in these areas reflects our culture – we believe it is not only the right thing to do, but also fundamental to our ability to create long-term value for our shareholders and contribute to social, economic and environmental wellbeing."
Congratulations to all winners at the event and thanks to Mersey Maritime for organising a fantastic event to celebrate our industry.